If you're looking for a producer, an editor, a tape sync, or just wanna chat, please use the
Contact Form
on this site to reach out.
---
Alison is the lead producer on the NEH-grant-funded series, "Voices of Vietnam," for the radio program, "With Good Reason" with Virginia Humanities.
Sample episode:

---
Alison produces segments for the American history podcast, "Backstory," many of which have not aired yet!
While you're waiting for more, check out both the "Free the Beaches" and "Shipwrecked" segments on the "Shore Thing" episode, as well as the "Bringing Up Baby" segment on the "Elementary Mr. President" show:
---
---
---
---
Alison produced this piece on Cape Cod for

WCAI's Creative Life series

.

The Falmouth Senior Center poetry group hosted a public event to read their work. But it turned out to be less about sharing their artistry and more about the joy of expressing themselves in a whole new way.
---
In 2014, Alison was chosen by the Journalism Center on Children and Families to contribute to their project, "

LifeLines: Stories From The Human Safety Net

." This is a story of hope, abuse, love, poverty, support, public systems, and a mother and daughter.

(Note: It needs music!)
---
For more of Alison's audio pieces, please visit her
Soundcloud
profile.
Powered by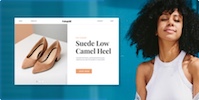 Create your own unique website with customizable templates.